It is a fresh high-tech model from the Chinese AirPop brand, which specializes in the manufacture of protective smart masks. «Smart» mask has a domed shape, ensures comfortable use on the go and guarantees two-sided filtration. Users will be able to use this mask for 40 hours. Active is equipped with a Halo sensor that allows capturing basic parameters such as ambient air quality, breathing, device efficiency and sending data to the mobile application AirPop or Apple HealthKit. The smart mask interacts with the smartphone via Bluetooth. In the application, information about polluting components is displayed, which the mask blocked during its operation by the user. This device will be of great use to fans of intensive sports when it provides them with information about the number of breaths and breaths performed per minute. The mask will give you all the necessary tips that will tell you whether or not to shoot it in a particular location, based on air volume and quality data.
AirPop Active Halo Smart Mask consists of a flexible outer shell that you can attach to your face by means of belts. Inside the mask, there is the Halo sensor that controls air and breath, and the interchangeable three-layer filter that blocks the allergens, dust, and dangerous particles that are in the air. The user will get information about the respiratory activity, air quality and filter state when he or she plugs it into a Bluetooth smartphone.
The device filter has limited running time, so you should change this regularly. You will be able to receive reminders about this on your smartphone. You will need one filter for at least 40 hours. So, you get four sets complete with a mask.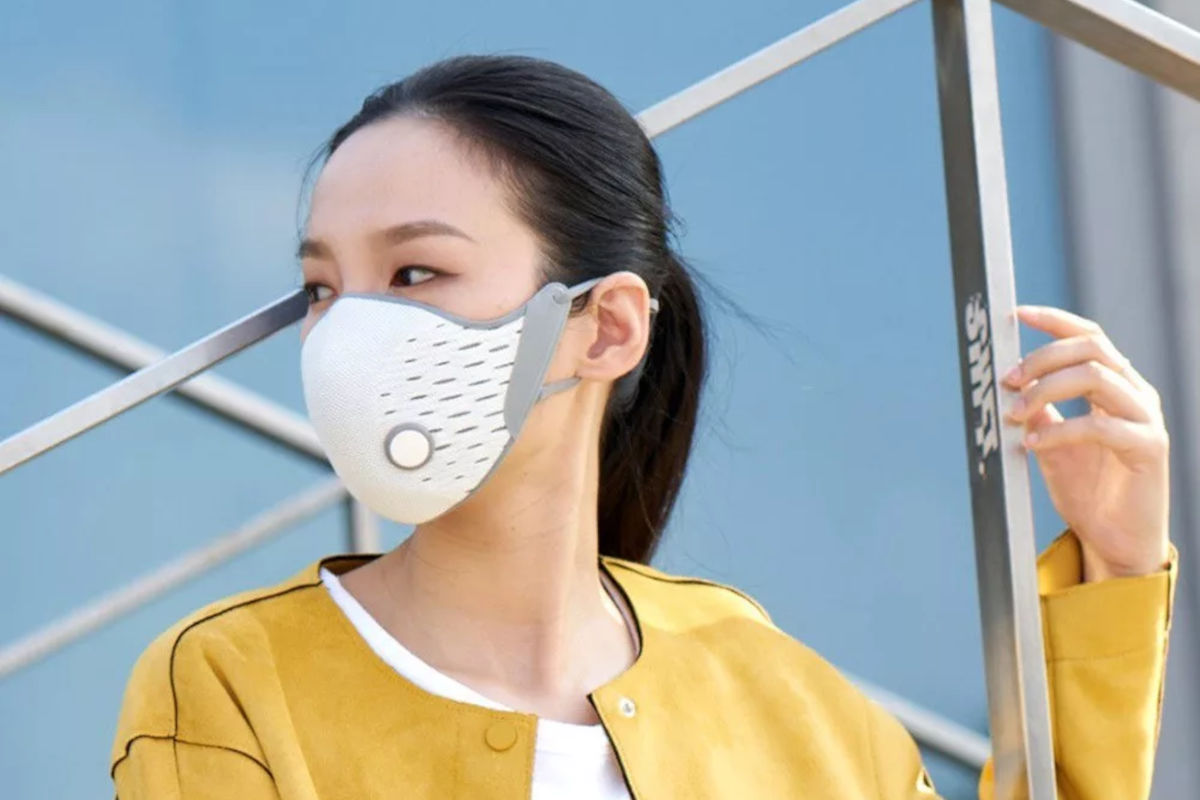 The mask makes contact with the device via Bluetooth. In addition, you will need to install an AirPop mobile app on your smartphone, which is available for phones on the Android and iOS platforms. With this application, you will be able to provide information about the pollutants that the mask has blocked in the air around you, as well as to act as an indicator of the number of inhales and exhales.
A battery that will last approximately six months powers the smart mask. At the end of that period, you'll have to replace it. AirPop devices provide all necessary information about the amount of air inhaled or exhaled and the frequency of breathing in real-time. In addition, this device has a function to control filters and their status. The AirPop mask calculates the replacement time of the filter itself, depending on the individual characteristics of the user and the geographic region in which he or she lives. This will help you use the device effectively. In addition, this mask can assess the quality of the air and its damaging factors.