In the modern world, non-contact gesture recognition is our best assistant in the process of maintaining various devices to recognize motion by remote. This type of real-time input technology is generated by using special sensors. To perform an action, a person does not need direct contact with a display or keys. For example, motion sensors accept and recognize user gestures as the primary input source.
For the first time, Microsoft implemented this technique as part of the Xbox 360 in the form of a Kinect sensor. This system analysed the movement of hands in real-time, allowing gamers not to use the keyboard and joysticks until now. The sensor helps use the device by several users at the same time. Subsequently, many companies introduced the technology into their own products for mass sales. For example, it was possible to control mobile gadgets, columns and even motor vehicles.
Gesture recognition by artificial intelligence systems is a technology that many developers embed in the basic health control systems, ultra-precise intervention robots, gaming devices and other modern devices. By moving your finger or your hand, you can control your TV, video games and your computer. This technology helps the user switch channels, adjust the volume and realize other useful features of modern devices.
In computer technology, there are two varieties of gestures:
Autonomous. So the gestures are processed after the human communication process with the device. Among these gestures is the start of the menu.
Online. This is the best example of direct contact control manipulation. This is the method, which people use to rotate or scale an object.
Non-contact gesture recognition is a modern technology that allows maintaining devices by the movement of the body without contact with the screen, mouse or keyboard. Gesture management has become very popular in recent years, as this type of interaction does not include the need to touch an object.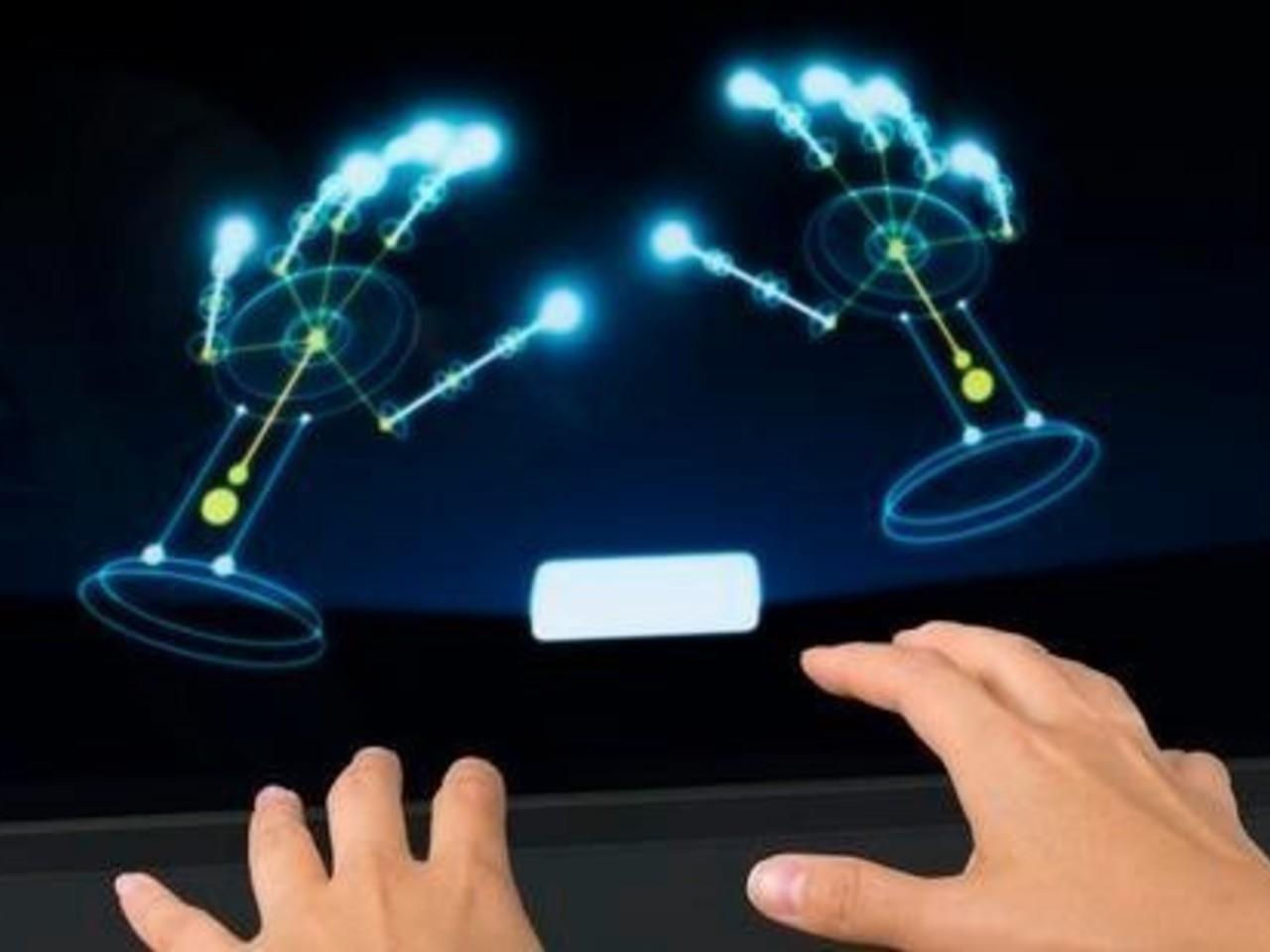 Devices that use this type of control have been developed in recent years. These include mobile gadgets, games, computers and music equipment. To activate the control system, people use Bluetooth that is connecting a smartphone to an object that allows users to avoid direct contact with the interface. This innovation has been extremely useful in today's global environment, where we must minimize contact with different surfaces in a pandemic.
Systems that recognize gestures function by algorithms. So, there are two types of algorithmic methods:
3D. This is the most popular one. It uses 3D data from basic parts of the human body to obtain several important parameters such as palm position and joint inclination.
A method that is based on an appearance analysis. Similar systems use images or videos to recognize an object.
For the implementation of such objects to be successful, non-contact gesture recognition technologies must be as simple as possible, easy to understand for the average user and universal. Access systems must be able to «identify motion.